White polypropylene cellular plates (non-transparent) are characterized by high rigidity (comparable to cellular polycarbonate), while having a low weight, which makes assembly easier and reduces its time.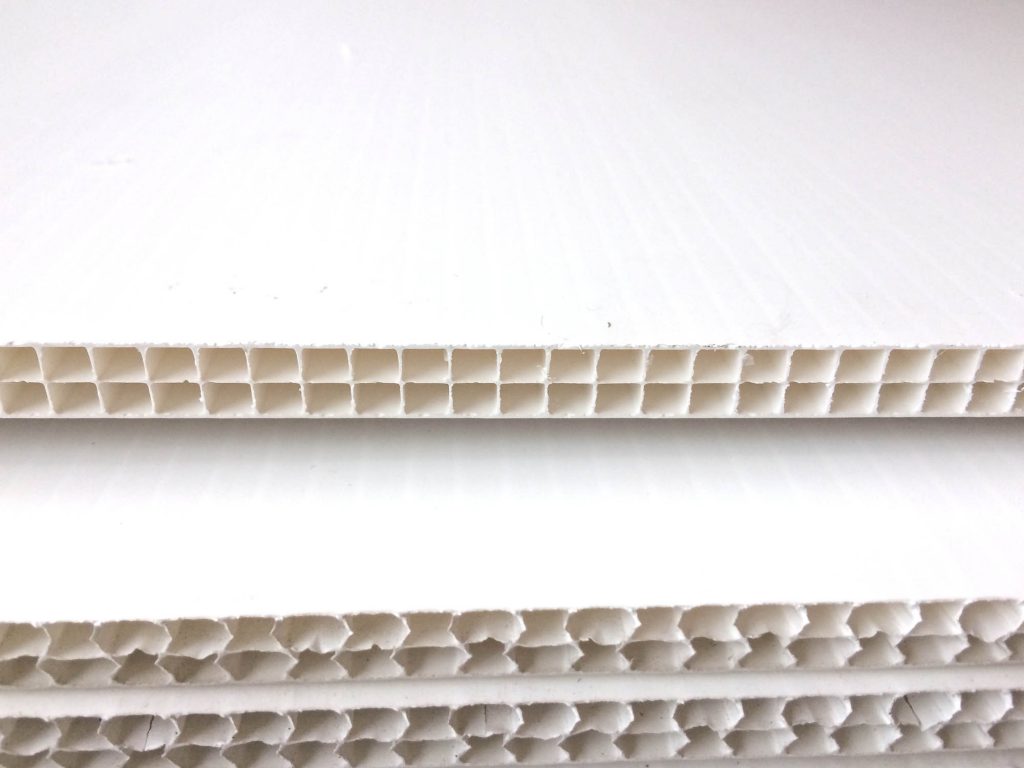 The boards can be used outside (they have UV protection), their surface is prepared for screen printing. The plates can be foiled, due to their smoothness. As a result, an extremely favorable price-quality ratio is obtained, which determines the popularity of these boards in the advertising and printing industry.
Light, cheap, large – the advantages of cellular polypropylene boards appreciated by the advertising market.