We sell polycarbonate cell plates with accessories. We advise our clients on the planning of structures for roofing or glazing, please contact us for more information.
Cellular polycarbonate boards have cells, creating visual effect of stripes on the board from the outside. They are most often used as roofing, roofs, thermal insulation glazing.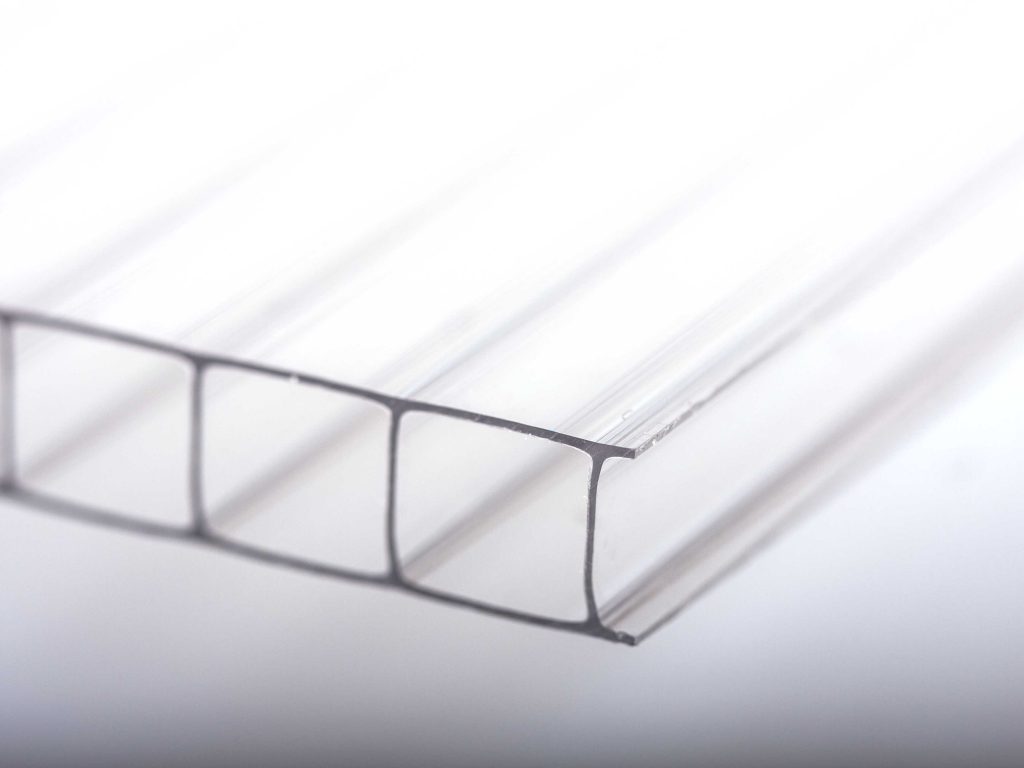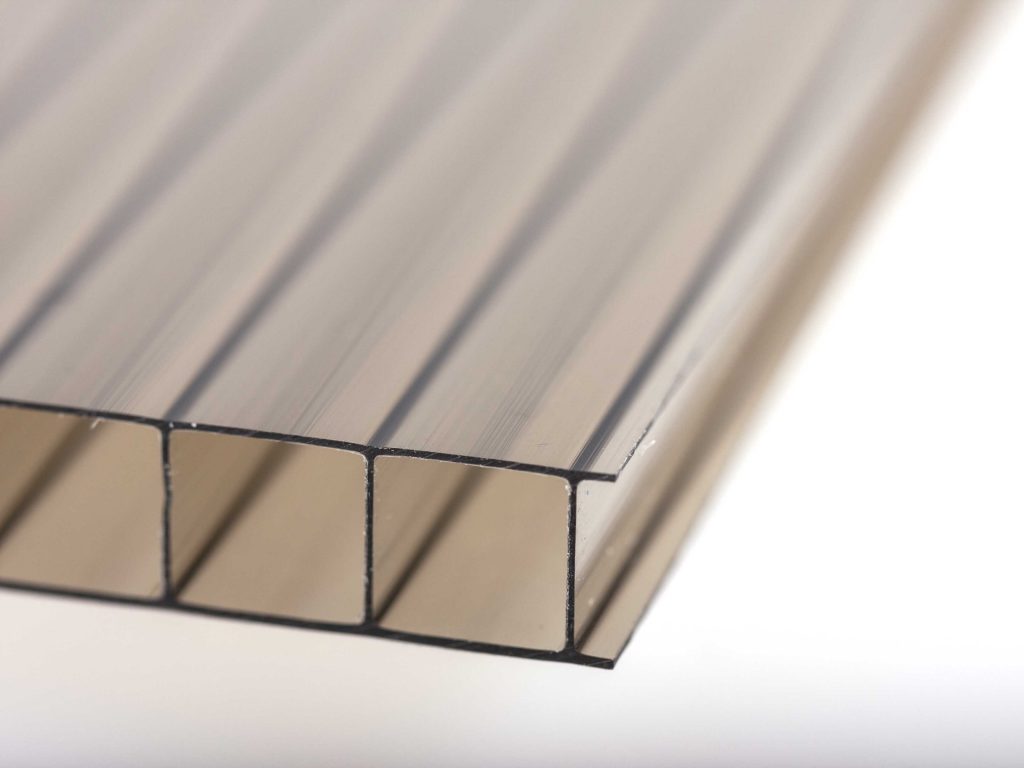 Characteristics of cellular polycarbonate plates
High thermal insulation
Good light transmission
Low weight – does not require the creation of massive supporting structures
Impact resistance
Can be used with standard window frames
The use of cellular polycarbonate
Lighting technique: light domes, light coverings
Illuminated advertising: advertising signs, advertising facades, backlighting of inscriptions
Construction: flat and perpendicular glazing, all types of roofing, canopies, arching, glazing of balconies, door and window glazing, gazebos, terraces, sectional gates, movable and fixed partition walls, acoustic screens protecting against noise, internal partitions, balustrade filling . Portholes, yacht and boats windows.
Advertising items: neon signs, illuminated letters, decorative parts, displays, luminous facades
Polycarbonate Lexan ® plates
We offer Lexan® brand of cell polycarbonate sheets. The sheets have a double-sided UV coating! This is the highest quality product, especially recommended by us.
Sheets of cellular polycarbonate
The boards are available in 210 x 600 cm and 210 x 700 cm formats –
colorless, milky and smoky.
Polycarbonate roofing construction
We offer a full range of elements for the construction of roofs made to measure from polycarbonate:
HDPE tapes protecting edges of panels against dirt penetration
aluminum fastening profiles, clamping, closing, connecting
Polycarbonate closing and connecting profiles for various panel thicknesses – indoor use
self-drilling screws with EPD pads
bottom profile gaskets EPDM 60 mm
gaskets for upper profiles
ATTENTION: we do not install roofs at the customer's place. We sell boards cut to size with accessories.